Teams
People & Performance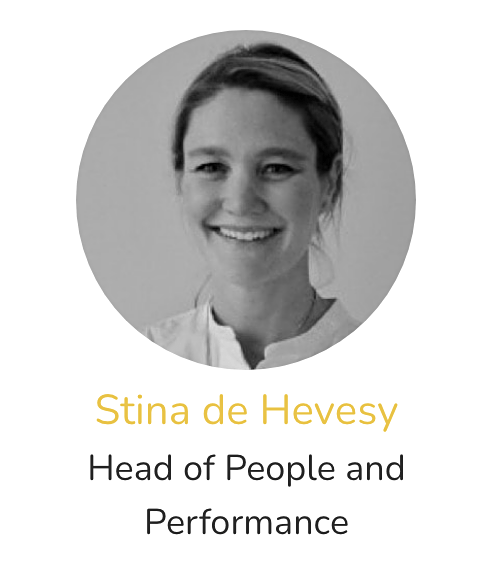 Hello Stina!
How long have you worked at Scrive?
1 year and 4 months, time flies.
Why did you start at Scrive?
It was a friend from University that recommended me to apply for the role and after having met different people in the organisation I was convinced that Scrive was for me. I saw an opportunity to be part of a journey and work together with highly motivated and dedicated people with an entrepreneurial spirit. I also saw the opportunity to challenge myself by taking on a broad role with a big chance to learn and develop myself. There were many great opportunities so when I got the offer I signed directly.
How would you describe yourself as a manager?
Hmm, really interesting and hard questions. But I would say that I'm transparent and really try to get everyone to feel comfortable in sharing their ideas and thoughts. For me it's really important to have straight communication, if you feel something you say it. And for me the key to success is freedom with responsibility, my employees should know that I trust them and that I believe in them. Ok, one last thing, I encourage my team to try things, better to do it and learn from your mistakes than doing nothing at all.
How would you describe your team?
Fun, a lot of energy, smart, drive, a strive to learn and be even better at what they are doing, curious and a need for being social.
Why choose Scrive?
First, you will get an opportunity to work with smart, committed and caring people. After my first month, I described Scrive as my second big family.
Second, if you are the person that gets motivated by being challenged, likes to work in a fast paced environment and wants to be the co-driver instead of the passenger on the journey. Then you should join Scrive!
Third, with us you will have endless opportunities, it's up to you to decide where they end.