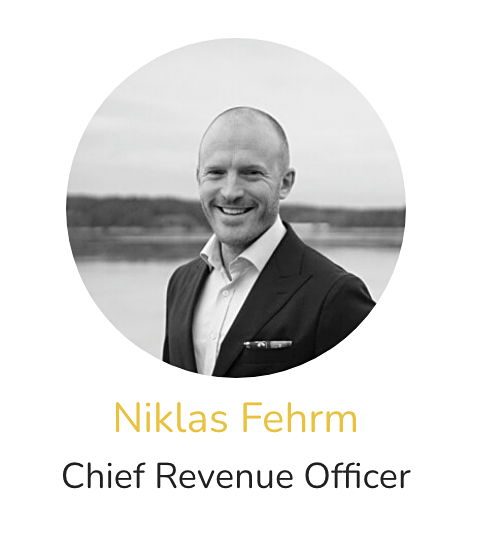 Hello Niklas!
How long have you worked at Scrive?
It's been five fantastic years since I started in spring 2016.
Why did you start at Scrive?
I had purchased the solution for another employer a few years earlier, and really liked the benefits of the solution.
How would you describe yourself as a manager?
I hope I am perceived as genuinely interested in the individual in front of me, and that I - at least sometimes - try to reflect before I act. It is not up to me to say, but I would hope that people perceive me as committed, loyal and value-driven. And hopefully, with at least some sense of humor.
How would you describe your team?
A bunch of fantastic individuals who genuinely care about each other, who strive for constant growth and that all align with our aim of being the most customer-centric and value-driven player in our industry.
Why choose Scrive?
Because of the above; the people who every day work hard to fulfil our customers as well as our own mission and targets. Because of our customer-centric culture where many people become co-drivers instead just being co-workers. And of course, because of the journey we are on. It's insanely inspiring.